5 tags
IZZARD GETS OUR VOTE!
Eddie Izzard for Mayor of London? YES PLEASE. To celebrate the fact this legend will be joining Latitude's fantastic Comedy bill we thought we'd indulge with some classic stand-up from the man himself…
4 tags
The legendary Bobby Womack, star stand-up Eddie...
We're delighted to announce that Bobby Womack will take to the Obelisk Arena this year as the highly anticipated Sunday lunchtime music performance! Special guest Eddie Izzard also joins our incredible comedy bill, and if they aren't enough click here to have a look through all the latest additions!
2 tags
10 weeks until Latitude!
And that's not all we're celebrating on this fine Friday afternoon - we're also delighted to confirm we'll be announcing a whole host of quality new music and arts acts next Tuesday INCLUDING the highly anticipated Sunday afternoon music slot AND a BIG comedy name!
3 tags
5 tags
Close-Up: Goldierocks, Drenge and The Noise Next...
We always do our bit to bring you that little bit closer to your favourite acts! And today is no exception as we catch up with DJ extraordinaire, Goldierocks, who will be bringing her unique blend of eclectic house to the woods after dark. Check out why she loves Stevie Nicks so much (who doesn't!) and which tracks made it on to her Latitude playlist, plus have a nosey at our other...
7 tags
Something For The Weekend...
It looks set to be a scorcher this weekend! And the only thing better than lying in the sun? Lying in the sun with the music on a little too loud. So, join us in indulging in some of Latitude's gorgeous new offerings…whether it's pyschedelic magic in the form of the new CocoRosie video; Daughter's atmospheric acoustic cover of Daft Punk's number 1 single, 'Get...
19 tags
With the ultimate 'ladies-doing-it-for-themselves' diva Miss Beyoncé Knowles rolling into London town this week, it got us thinking about just how many AMAZING women we have on the Latitude bill this year. Just check out our Sunday line-up on the BBC Radio 6 Music Stage; Beach House, CocoRosie, iamamiwhoami, Austra, Mùm and Laura Mvula will be injecting a serious dose of lady magic...
7 tags
Watch
A Pocket Full Of Seeds x Latitude Festival 2013 The lovely bloggers at A Pocket Full Of Seeds have kindly put together this little playlist for your aural pleasure. Enjoy! x
6 tags
Longitude is back! Monday 13th May
Save the date! Longitude returns on Monday 13th May at the Hospital Club, Soho. And it's a bit of a cracker, as we welcome to the stage, Nick Mulvey, founding member of the 'Mercury Music Prize' award-winning Portico Quartet; comedy actress and writer, Lucy Beaumont; Britain's best live sketch team, Pappy's and poet, Latitude Spoken Word Arena co-curator, and our Longitude compere...
8 tags
Latitude Likes To Laugh...
A lot. So, we're pretty chuffed, that on our last count we'd already notched up over SIXTY names on the comedy bill. Crikey. And as you know, we don't do anything by halves; we've got comic legends, bright new stars, offbeat sketch shows, must-see word smiths, the weird, the wonderful and a whole lot more in between. Can we watch it all please?! With so many acts across the bill, just some...
6 tags
Is that summer we spy?
We can officially confirm summer is on its way! The sun was out in a big way all weekend and we joined the rest of the UK in embracing the great outdoors and getting just that little bit excited about the summer festival season. To celebrate, we've had a day of summer tracks to fully get us into the Latitude-festi-spirit. Join us NOW in a spot of 'You & Me', the...
3 tags
Latitude artists celebrate Record Store Day!
This weekend we welcome the return of Record Store Day; now in it's sixth year, the annual event celebrates local record stores all around the world! It might have started off in the US, but the UK is now firmly a part of the mix with loads of exclusive artist releases and events in record stores up and down the country. Have a look at what is going on near you now and help support your...
Grizzly Bear, Richard Thompson, Rudimental, Sean...
Check out the full story here!
6 tags
Who would you like to play the prestigious Sunday...
Thom Yorke, Rufus Wainwright, Joanna Newsom and Tom Jones are amongst the spectacular artists to have played it before, each one bringing a completely unique quality to the festival. Question is, who do you think could do the same for 2013?
6 tags
6 tags
3 tags
2 tags
2 tags
14 tags
Something for the weekend...
Latitude Music Promoter Natasha Haddad shares her top picks for 2013…Enjoy Latitude lovers! x
13 tags
IT'S CHRISTMAAAAS! Get your hands on some...
Throughout December we're running daily competitions, giveaways and other fun festive treats in our very special Facebook advent calendar - so grab the chance to treat yourself or a loved one to a Latitude pressie! Don't forget - tickets are on sale at 2012 prices until December 31st. Click here to get yours now!
Latitude wins Best Family Festival! PLUS massive...
We were delighted to win Best Family Festival at the UK Festival Awards on Monday night - a massive thank you to everyone who voted for us! Don't forget - tickets to Latitude 2013 go on sale next Monday, 10th December. Get yours in the presale and it'll cost the same as it did in 2012. Now, to get you all in the festive spirit, and because we're nice, we've set up a...
LATITUDE 2013 TICKETS GO ON SALE IN 10 DAYS...
…Can you tell we're just a little excited?? PLUS this is our presale, which means there's the added bonus of tickets costing 2012 prices. Secure your place at THE cultural event of the summer!
It's MOVEMBER!
We LOVE Movember. Last year our most handsome pink sheep Julian grew a moustache for the occassion (if you missed our Facebook profile photo updates where were you?!); this year we're keeping it more low-key. We realised Latitude 2012 artists were way ahead of the game on the mo front and have put a selection together below… Question is, can you name the famous faces behind them?
UK Festival Award nominations
Latitude has been shortlisted for Best Medium-Sized Festival, Best Family Festival AND Best Toilets awards in the UK Festival Awards… If you voted, THANK YOU!
"What an excellent day for an exorcism"
Surrounded by decorations and listening to spooky sounds, it's fair to say Latitude HQ LOVES Halloween. Get in the spirit with our playlist…COOOOME, JOIN US MWAHAHAAAAA!
Move over X Factor, it's Sheep Idol →
No sob stories or Simon Cowell. THIS is our kind of talent competition.
VOTE LATITUDE!
We've been nominated for FIVE UK Festival Awards, so show us some love, click here and select us for categories 'Best Medium-Sized Festival' right through to 'Best Toilets'. Please and thank you. Love Latitude xxx
Exciting developments in the world of the LCA...
The Latitude Contemporary Art Award, hosted within the festival's Iris Gallery, showcases five new artist commissions created especially for the unique space. This year Lancashire-based Linder Sterling won with piece 'Stringed Figure (Octobass for the 21st Century) (Version I) 2012'. Linder will discuss surrealism, eroticism and feminism at London's Whitechapel Gallery...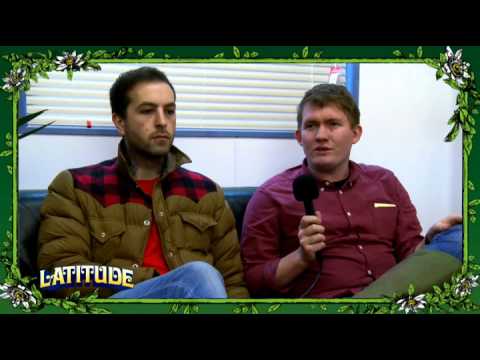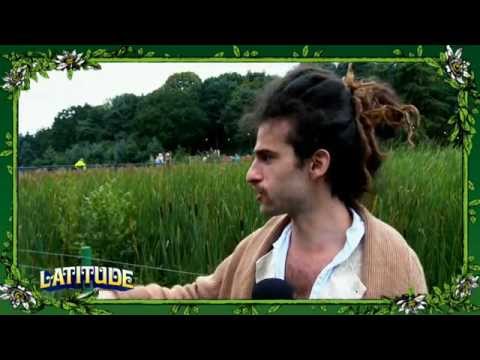 Only one thing to do now...Countdown to Latitude...
The next edition of Latitude might feel a long way off, but we're sure time will fly, and what better way to count down the days than with this beautiful desktop calendar. All you need to do is click on the link above, wait for the calendar image to load, then right-click and 'Set as desktop background'. Simple. Enjoy, and we hope to see you back in Henham Park next July!